Electronic Waste Recycling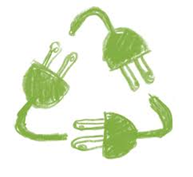 Electronic device components contains constituents that can be very harmful to the environment if improperly handled. Certain components of electronics contain large amount of metal including lead, silver, barium, and mercury that can be recovered and responsibly disposed of.
What we do:
Electronic waste recovery
Maximize raw material recovery values, at the same time minimize negative impacts left on the environment.
What we take in:
We are able to take in large quantity of monitor, hard disks, used PCBs, CPU, and many more. Contact our specialist to understand more